SP Illuminated Pushbutton Switch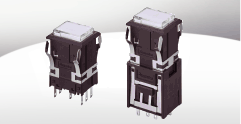 Product Configurator
Button color / Terminal layout ( for reference )
Terminal layout (BOTTOM VIEW)
This configurator supported only for common part number.
FEATURE
High function, high reliability. 5 million mechanical lifetimes.
Brilliant colorful illumination, Easy-to-use ultimate switch, in function all you want.
Same as the panel cut-out size of Series 2 using barriers.
LED color Single and Dual-Color, Multicolor, Split-Face, 3-4 Split-Face illumination available.
Compact and space-saving Depth behind panel : Only 37 mm
Ambient Temperature -20℃ to +60℃
DC 110V unit enables illumination with input voltage DC 88V to 143V.
DEMENSIONS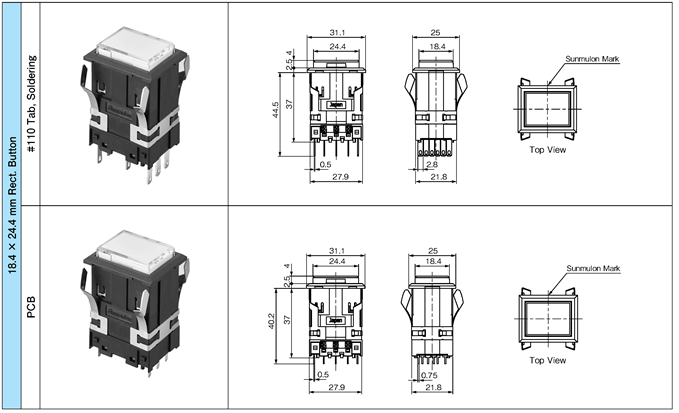 For More Information