XH Lighted Pushbutton Switch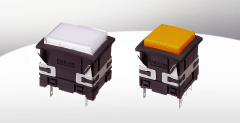 FEATURE
Depth behind panel : Only 22.5mm
Button Size: 19mm square type, 19 X 26mm rectangular type
LED Full-Face, Split-Face, Dual-Color Illumination available.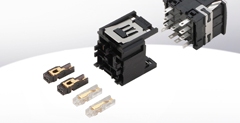 FEATURE
Easy wiring unit for XH series.
No soldering required, reduce wiring work.
No need to remove the wire sheath.
No soldering technique is required.
For more information of Easy wiring unit, please click HERE.